J&R Sports Ltd are the leading extreme sports distributor in the UK.
J & R Sports have been one of the UK's leading extreme sports distributors for many years. Distributing one of the most comprehensive brand portfolios of any distributor in the UK. We are actively working to add to this great portfolio all the time. Over the years our retail partners have expected J & R Sports to supply the best products and service of any other distributor in our market sector and this year is no exception.
In 1998 J & R Sports was founded by the father and son combination of John and Richard Birchwood. Together they have over 50 years experience of supplying the extreme sports, specialist and toy trade. As a company we pride ourselves on the excellent one to one relationship we have with our customers. We are certain that this will continue despite the implementation of our new B2B site. We also pride ourselves on the service levels we provide, the quick despatch of orders and our after sales service. The quality of products and brands we have in our portfolio speak for themselves.
If you are considering purchasing from J & R Sports for the first time, we are here to help. We have a dedicated, experienced sales team that can advise on quantity and range of products you should try for initial orders to help get you started. We will never try to oversell you anything.
J & R Sports remain committed to supporting and working with the independent retailer to increase sales and margins.
J & R Sports New Eco Friendly Distribution Centre
Since our incorporation, J & R Sports have relocated three times due to expansion. We have always stayed true to our Liverpool roots, with all are premises being in the Liverpool area.
In 2012 J & R Sports relocated to a new state of the art distribution centre in Aintree. Our new distribution centre is eco friendly by utilising wind turbines. In doing so it provides us with renewable energy, therefore reducing our carbon footprint.
With the latest relocation J & R Sports now have over 50,000 ft2 of distribution facilities all onsite with our offices. We do not use contract distribution and with the continued portfolio expansion we could soon be expanding further.
Having our offices onsite within our distribution facility allows us to provide the quickest and smoothest possible service to our retail partners at all times.
Wind turbines provides renewable energy

Reduced carbon footprint

Modern design

Environmental issues were taken into account when designing the building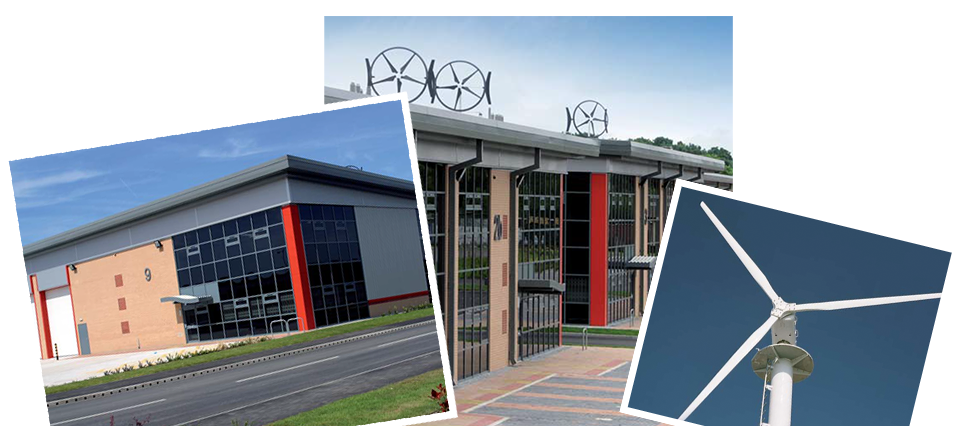 About J&R Sports Ltd
Since 1998 J & R Sports has introduced many exciting and sales busting brands to the UK and Ireland, creating market demands in product sectors that have never been seen before and this is part of our main focus. We are always looking to add to and improve our current portfolio, but will not add brands for the sake of it. We add brands to enhance our current range and do not collect brands preferring to work hard with the brands we represent and create a market demand for them. Our TimeLine will prove this and show some of the products we have helped make into market leaders in their category over the years.
When we started J & R Sports we concentrated on the development of our own brands but the years we have started to add a number of other brands to our portfolio. This started when some of our customers recommended us to one leading brand and they approached us on the recommendation of our customers, since then it has been a constant drive of J & R Sports to continue to add the best brands in each product sector to our portfolio. The impressive list of brands now available includes JD Bug, the original scooter brand and where the folding scooter phenomenon first started. Loaded Longboards were added to the portfolio way back in 2005 and although an emerging brand in the longboard market we knew that this brand had real potential for growth and sure enough Loaded is now regarded as probably the finest longboard manufacturer in the world. Loaded boards are an absolute pleasure to ride and following on from their early creations, the boards they have produced in the last few years have developed a real following in the longboard market, with the Dervish introduced in 2007 becoming the board of choice that everyone wants. Now Loaded have gone and created many leading boards that everyone is talking about. We have added so many brands to the portfolio over recent years we could go on forever, but as you browse our extensive trade site you will see details of some of the world's top brands including Madd Gear MGP, Riedell Skates, Khiro Skateboard Products, Paris Trucks, Seba Skates, Orangatang Wheels, Roller Derby, Moxi Roller Skates and many more.
Way back in 2003 due to the ever changing trends in high street retail and the progression of internet sales we introduced our Direct Despatch (DD) Service. In more recent years we have developed and improved this service even further with most orders received before 3pm being able to be despatched the same day using one of our dedicated carriers on a standard 48 hour delivery service. We have also expanded our DD Service to cover not only Europe but all major countries worldwide with some extremely competitive rates which will allow retailers to sell outside the UK. As the internet is an increasing market for retailers, whether as an E-Tailer selling only via the internet or if you are using the internet to boost the sales from your store, we have put into place many procedures that will assist you in not only selling our products over the internet but also getting them delivered quickly and efficiently. In 2008 our DD Cost Schedule was streamlined so there are now only 4 cost options covering all products in the range, details of which are noted in the Webpack Section and we also provide Recommended Retail Prices against each product to assist dealers in setting their prices. We have also updated the layout of our product WebPacks for each of our product brands which include product images, media and lifestyle images, logos and full promotional details which allow easy integration of our products into your own website. For product specifications we recommend that retailers use the descriptions in this price list. However, it is not only E-Tailers who benefit from our DD service, but also many retailers who sometimes do not have the space to have our full range in stock at all times but can now arrange for us to send our products direct to THEIR customers. (*Applies to mainland UK only).
"It is said that actions speak louder than words and with J & R Sports this is emphasised by the brands and products in our portfolio which confirms that our philosophy IS to be the leader in our field and not to follow."
Try J & R Sports, you will be pleased with the service and quality of product you receive.